NEXT GENERATION SOUND IN FITNESS, YOGA AND DANCE
TAKING TEAM TRAINING NEXT LEVEL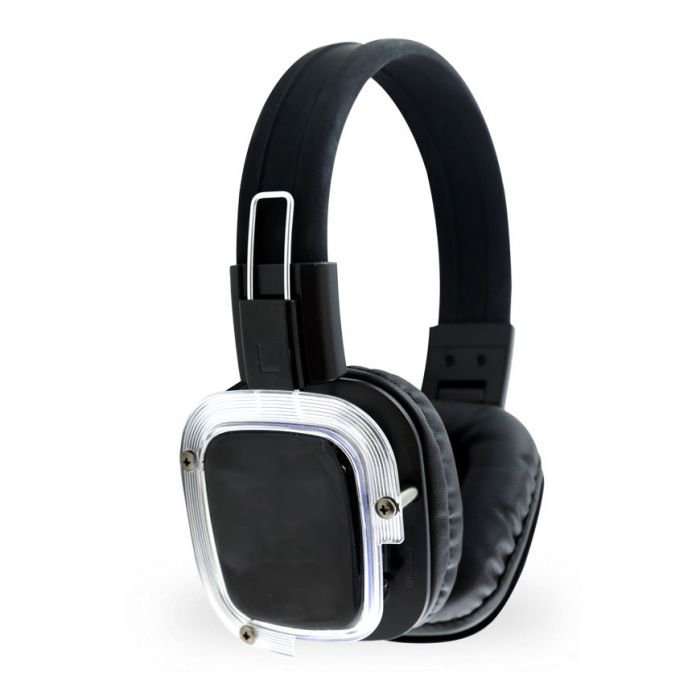 Robust and moisture resistant
8 hour battery life

Adjustable volume
200 meters range
Changeable ear pads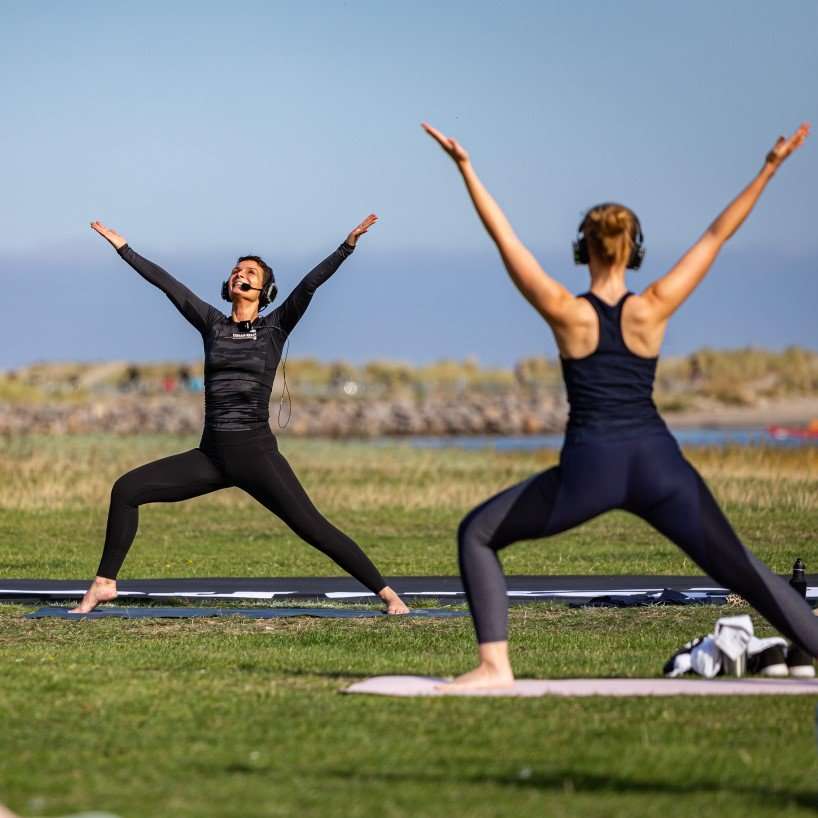 The Silent FIT system is based on radio technology – a stable signal without worries about pairing devices. There is no limit to the number of devices that can be connected.
The procedure is simple:
1. Turn on the transmitter
2. Connect music
3. Switch on microphone
4. Go!
CRYSTAL CLEAR INSTRUCTIONS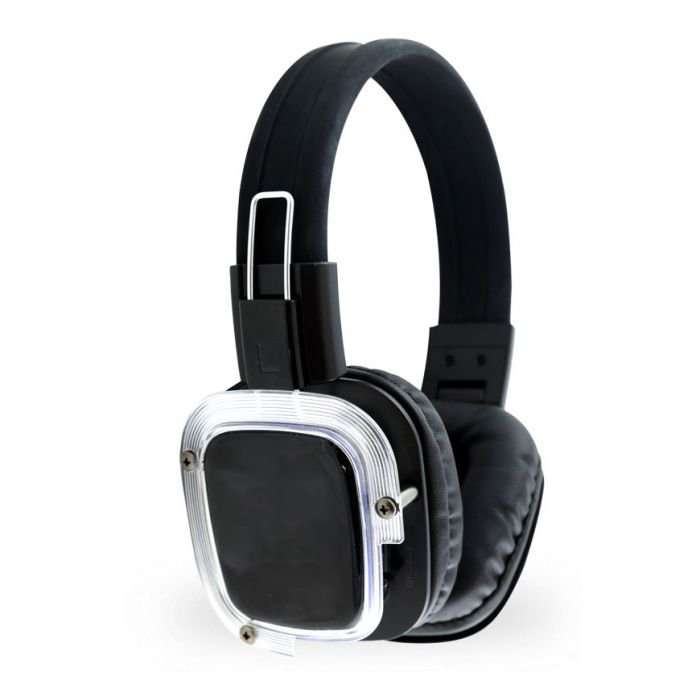 10 x HEADPHONES
– Can be expanded with more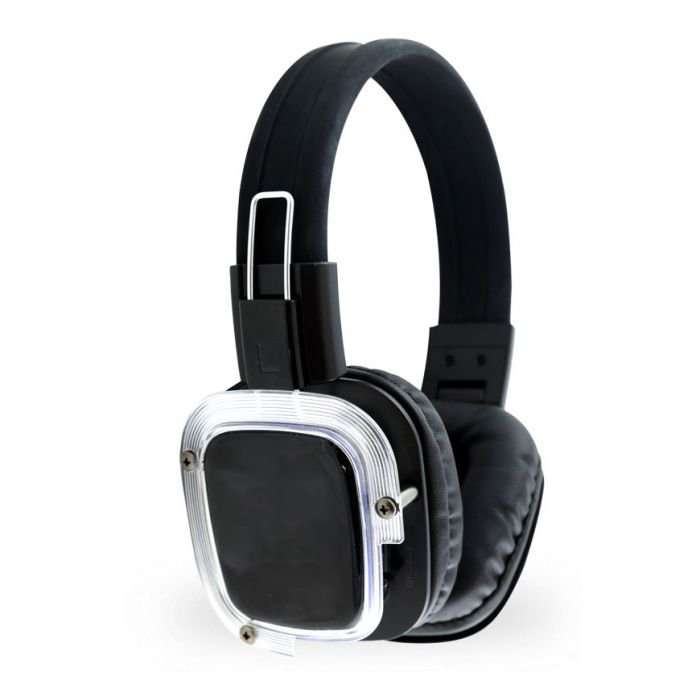 10 x HEADPHONES
– Can be expanded with more
TRAINER PACK is the easy way to take Silent FIT anywhere. All equipment is gathered in a backpack with wheels, for easy handling on both short and long trips. Therefore, the PACK is particularly suitable for the independent instructor who wants ultimate freedom with an ultra flexible kit. The backpack holds up to 25 headsets.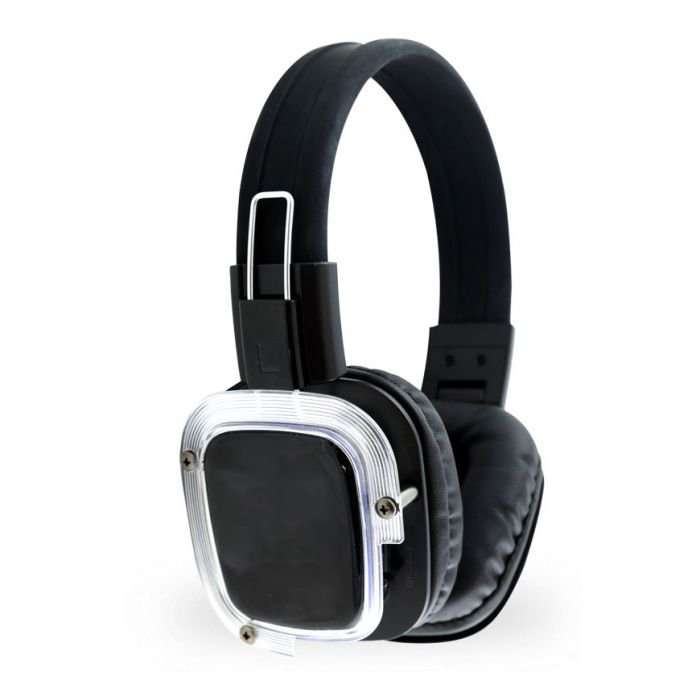 10 x HEADPHONES
– Can be expanded with more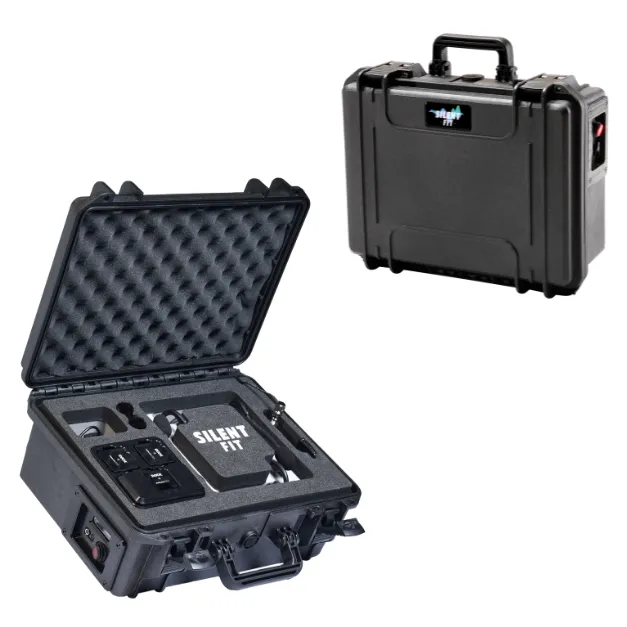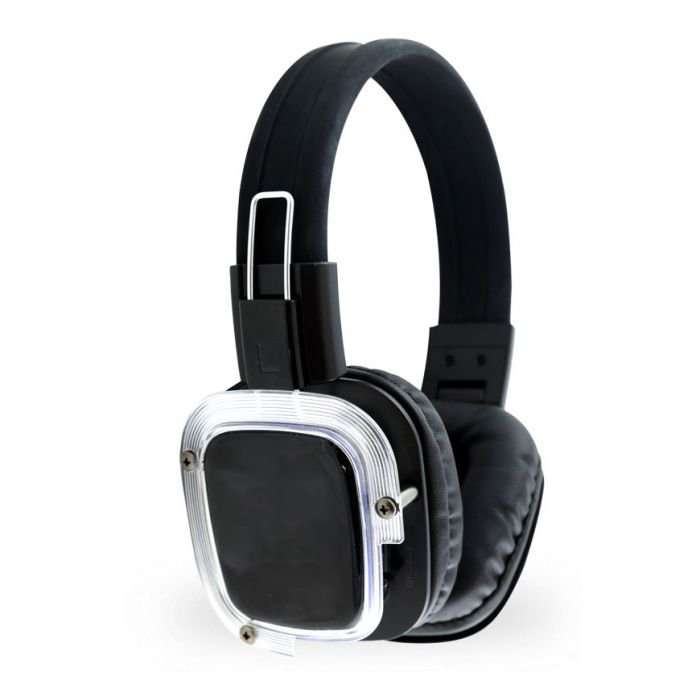 10 x HEADPHONES
– Can be expanded with more
Our robust and battery-strong TEAM CASE is developed for groups of instructors who share the equipment. With Team Teach, two instructors can teach the same group. CASE has an integrated transmitter system and is extremely user-friendly with just one button: Turn on the system – Play your music via Bluetooth – Go!
Suitable for your center or association where many instructors handle the equipment and where ease of use, robustness and battery life is of great importance.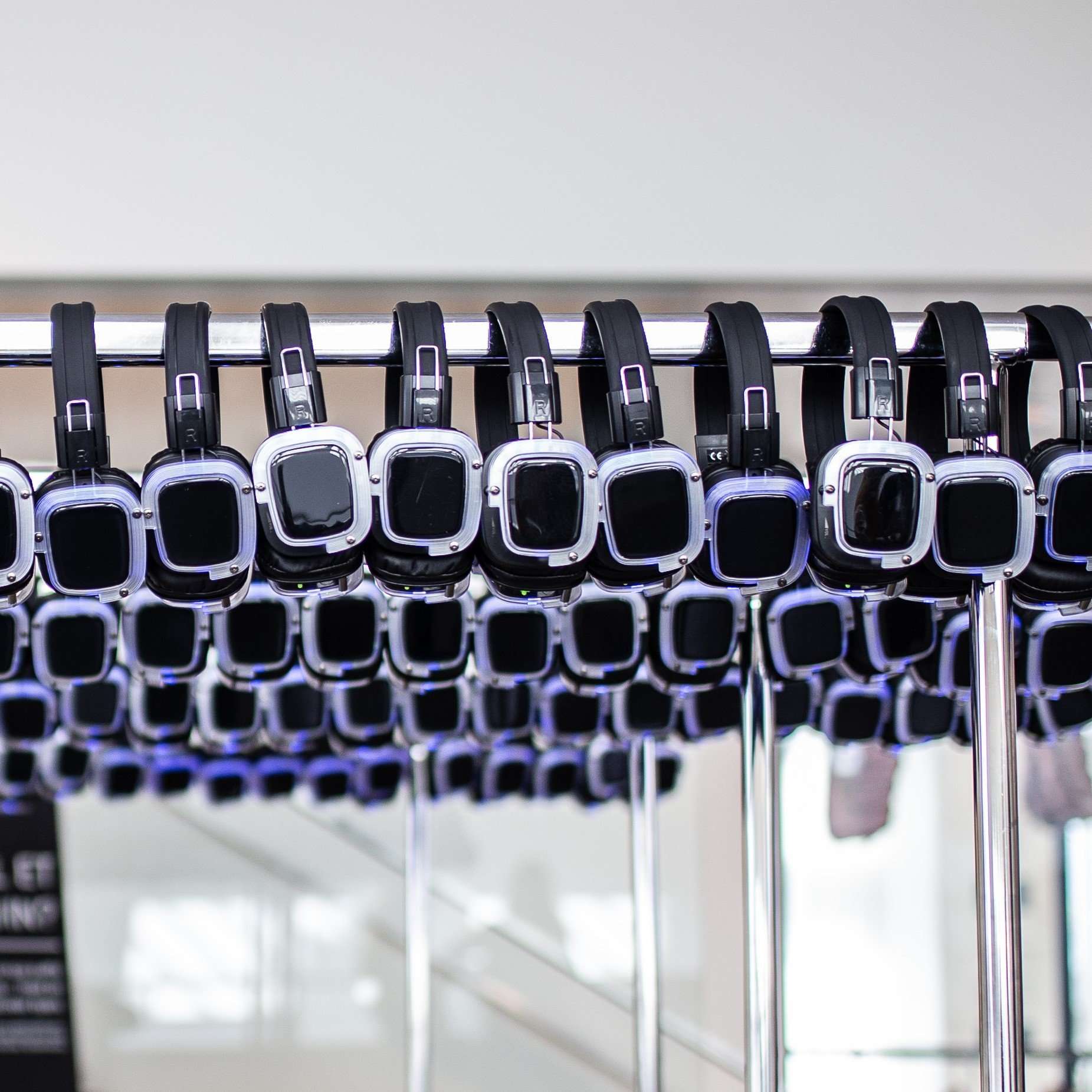 Make the most of your indoor location. With Silent FIT, one activity no longer needs to occupy the entire sound space. Now several activities can take place side by side – without disturbing each other.
A sports facility can be shared by several smaller groups, and a fitness center can offer yoga and high-intensity trainings simultaneously.
Do you need extra square meters? Combine with a mobile setup and add outdoor classes.