READY FOR A GAME CHANGER?
NEXT GENERATION SOUND IN TEAM TRAINING
Welcome to a new world of sound in yoga, dance and fitness!
Silent FIT takes the experience to the next level and solves a wide range of challenges both indoors and outdoors.
FLEXIBILITY
Indoor / Outdoor
Anywhere and without any worries about noise. Now different activities can be run side by side without disturbing each other.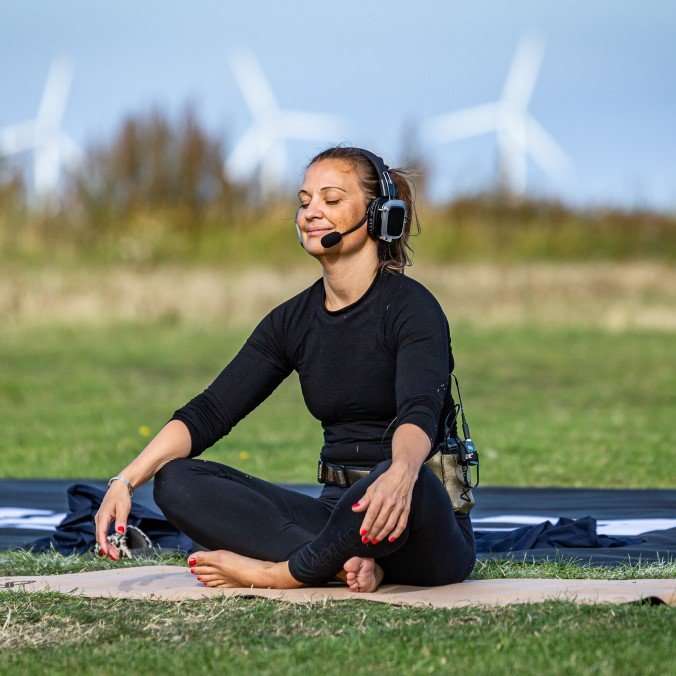 IMMERSION
Crystal clear instructions and powerful music experience
Clean tones, deep bass and clear instructions – regardless of distance.
TEAM SPIRIT
Connection through precence
Silent FIT's sound bubble increases self-expression and sharpens presence. The focus is on the instructor, the training and the team.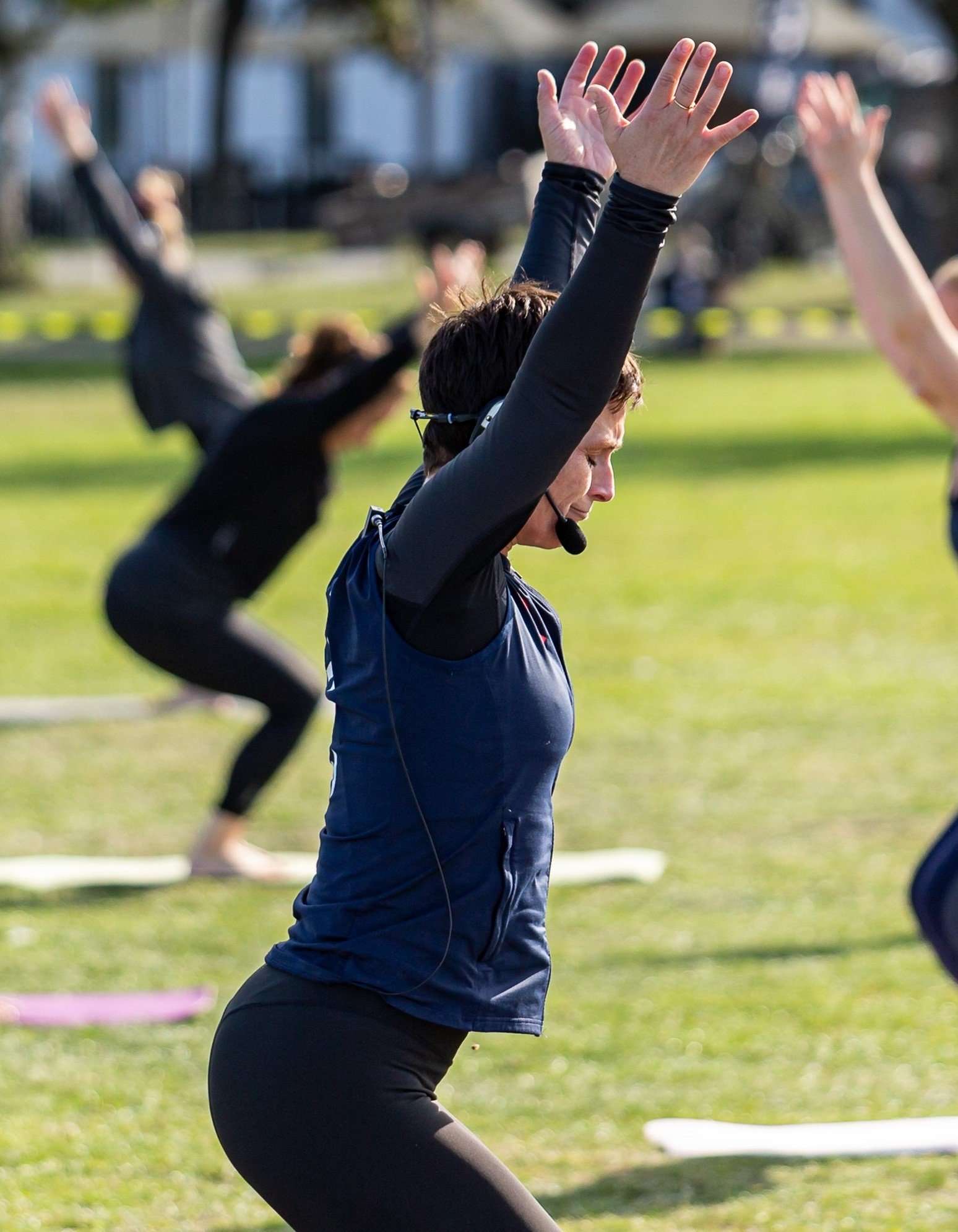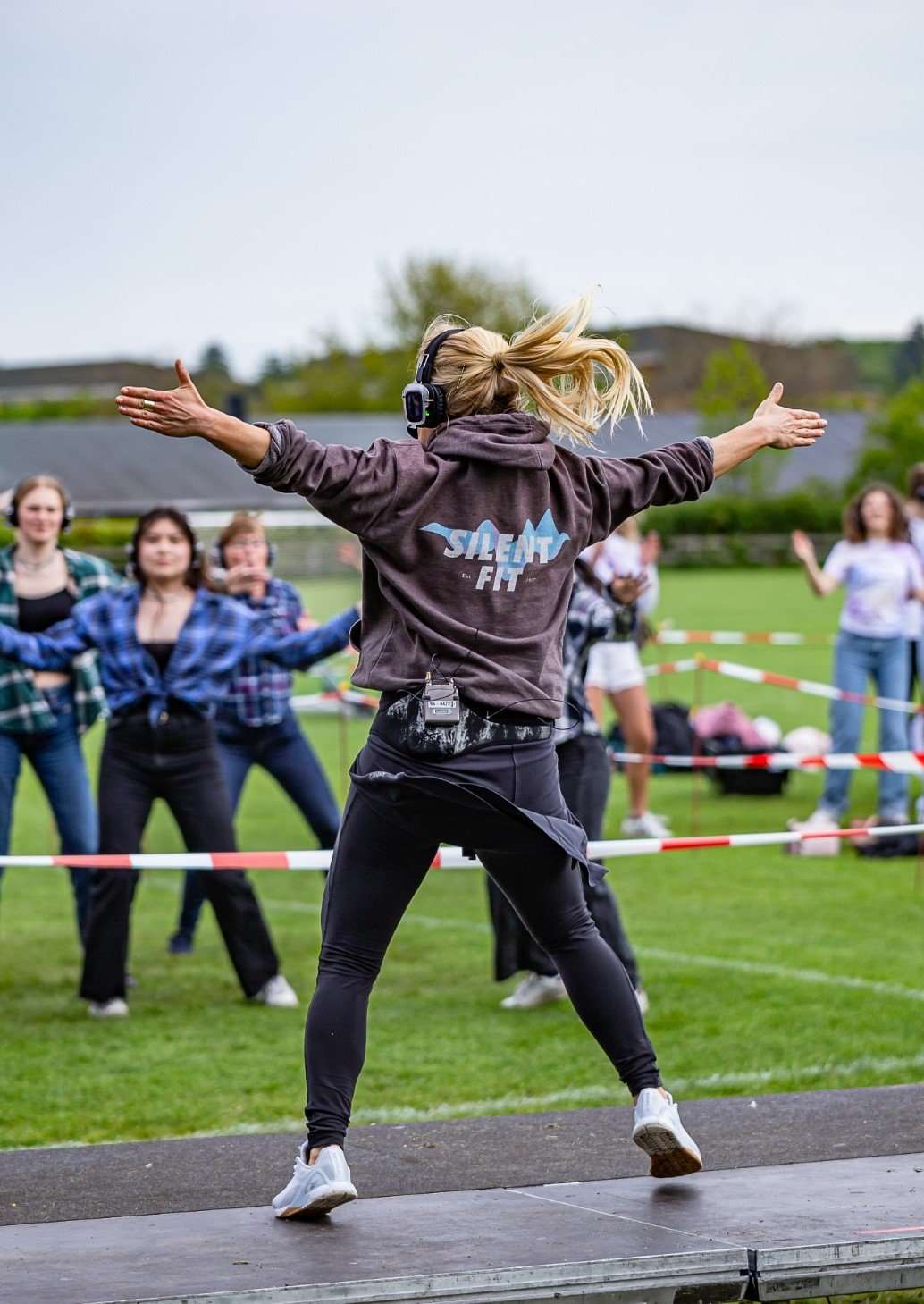 yoga | meditation | mindfulness
Multiple classes side by side
CLEAR INSTRUCTIONS
With our wireless microphone system, the instructor's words go through clearly and distinctly to everyone – regardless of location.
zero noise
Enjoy loud music and full intensity without disturbing others. Whether outdoors or in an indoor facility, Silent FIT allows several activities to happen side by side.
INDIVIDUaL volume
Not everyone has the same hearing or preferences for volume. With Silent FIT, each participant regulates their volume directly on the headphones.